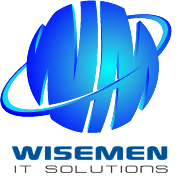 Since its Founding in 2007, Wisemen IT Solutions has helped companies build solutions that solve their most complex business problems.
Wisemen IT adds dedication, honesty, and trustworthiness to our day-to-day business affairs with our clients. Our main goal is to exceed our customers expectations through the information and support we supply along with our services. We also promise to continue to deliver the services and support that will make your life easier and maximize the productivity of your business and the investment of your customers.
We owe our success to our customers.